Pastor's Message - May 17, 2015
"Beloved, if God so loved us, we also must love one another. No one has ever seen God. Yet, if we love one another, God remains in us, and his love is brought to perfection in us. This is how we know that we remain in him and he in us, that he has given us of his Spirit… We have come to know and to believe in the love God has for us." ~1 John 4

Dear Parishioners and Friends,
Spring is such a wonderful time. It is great to see our college students home and our Fiesta plans now finalized. We are always in need of more volunteers (yes, college students too!) for setup and takedown.
Click here for more information
or call the parish office.
We are in the process of obtaining estimates for our Church roof and Parish Center roof. Because we found the estimate costs to be so substantial, we will have to delay repairing the Parish Center (Gym) roof until after next winter as we have other repairs, including the church air conditioning units. We will need to use parish savings to replace our Church roof this summer. But my hope is that we can begin raising the funds we will need for both projects by asking everyone to consider increasing weekly collection donations if possible, and to consider utilizing the yellow "parish maintenance" envelope already found in your envelope packet. I know that expenses are up for everyone, including your own home repairs and health care costs. So I am hoping to avoid a large capital campaign project.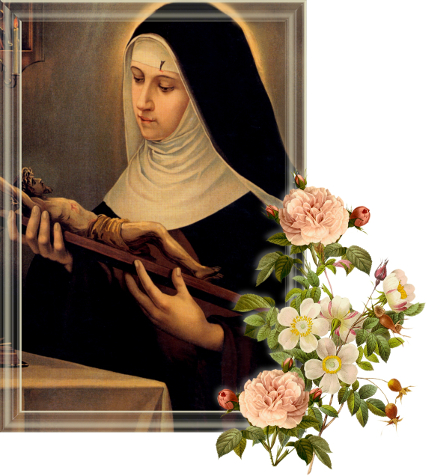 Nonetheless, we need lots of help. Thank you in advance!
We remember our parish patroness, St. Rita of Cascia on her Feast Day next Friday, May 22nd. She is an exceptional saint who led a remarkable life of great courage and prayerfulness.
Read more